Wellbeing Ambassadors
'IT IS BEING HONEST ABOUT MY PAIN THAT MAKES ME INVINCIBLE.'
Nayyirah Waheed
At the beginning of the academic year, we asked our pupils to write a letter, explaining why they should be chosen to be their class 'Wellbeing Ambassador'. We were overwhelmed by the letters received and how passionate pupils were about promoting wellbeing across the school. Each ambassador is a pupil representative with special responsibility for leading and promoting the wellbeing of the school community.
Here are just some of the letters from our Wellbeing Ambassdors.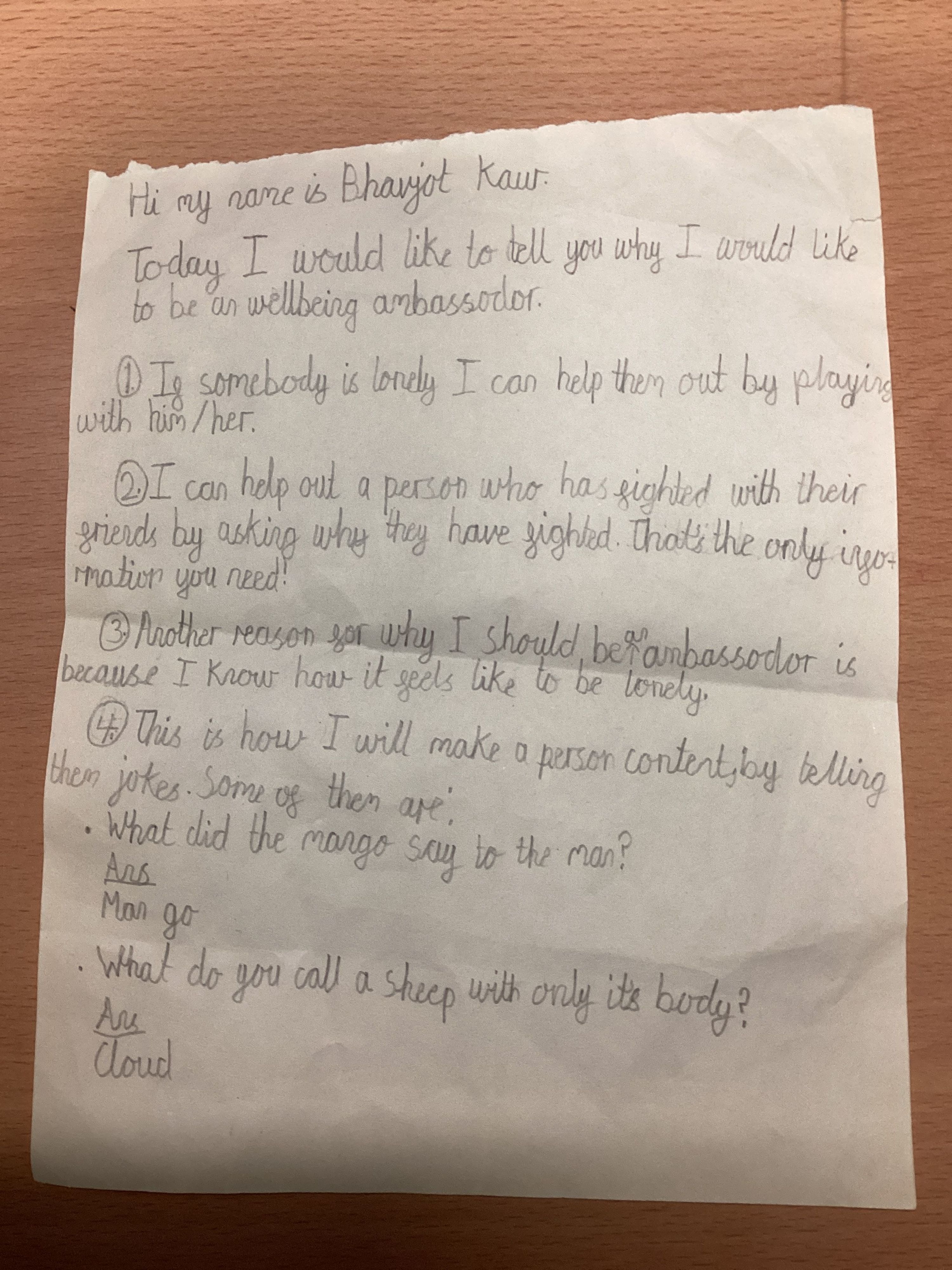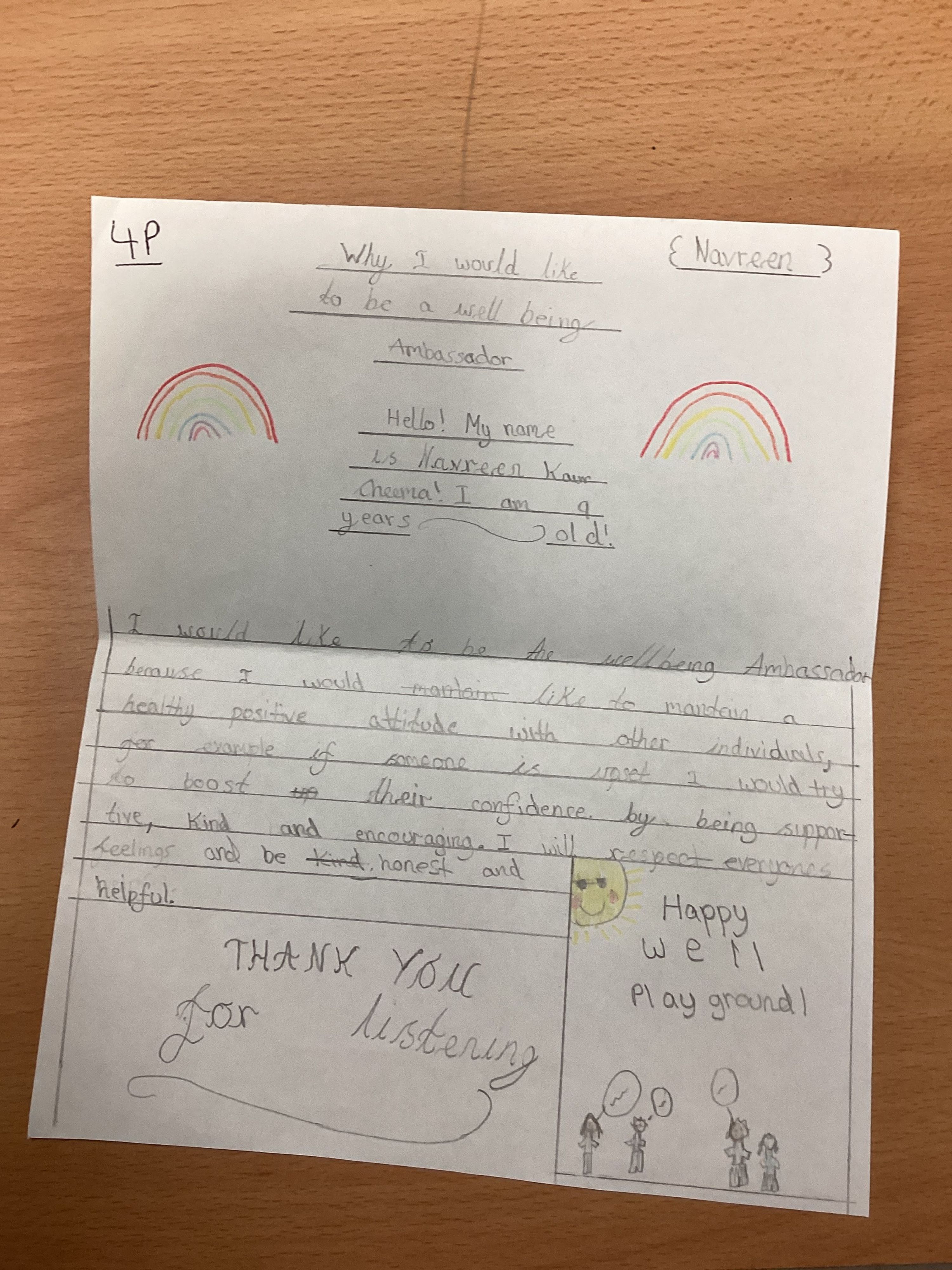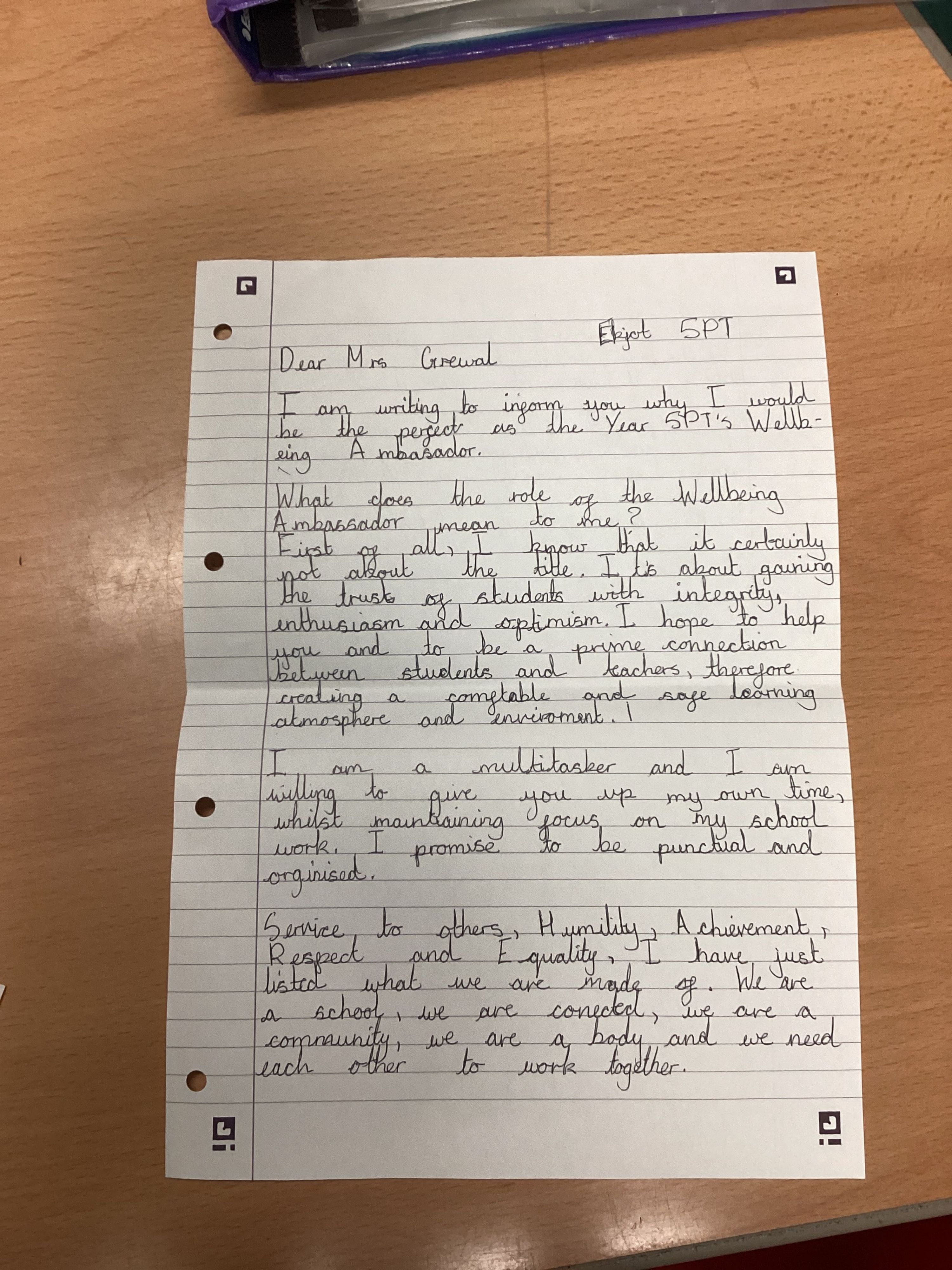 Role of a Wellbeing Ambassador
Together with Mrs. Grewal (of the safeguarding team) and Mrs. Jhand, the wellbeing ambassadors will represent pupil voice in things relating to the wellbeing of their class. They will be expected to spread awareness of good wellbeing throughout the school community as well as in their own class. To support the good wellbeing of their peers, staff, and parents, this team will need to take the lead in a variety of activities.
Overall, a Wellbeing Ambassador must be able to spread happiness, lift people's spirits, and support those in need.