Youth Travel Ambassadors
"We have achieved Gold"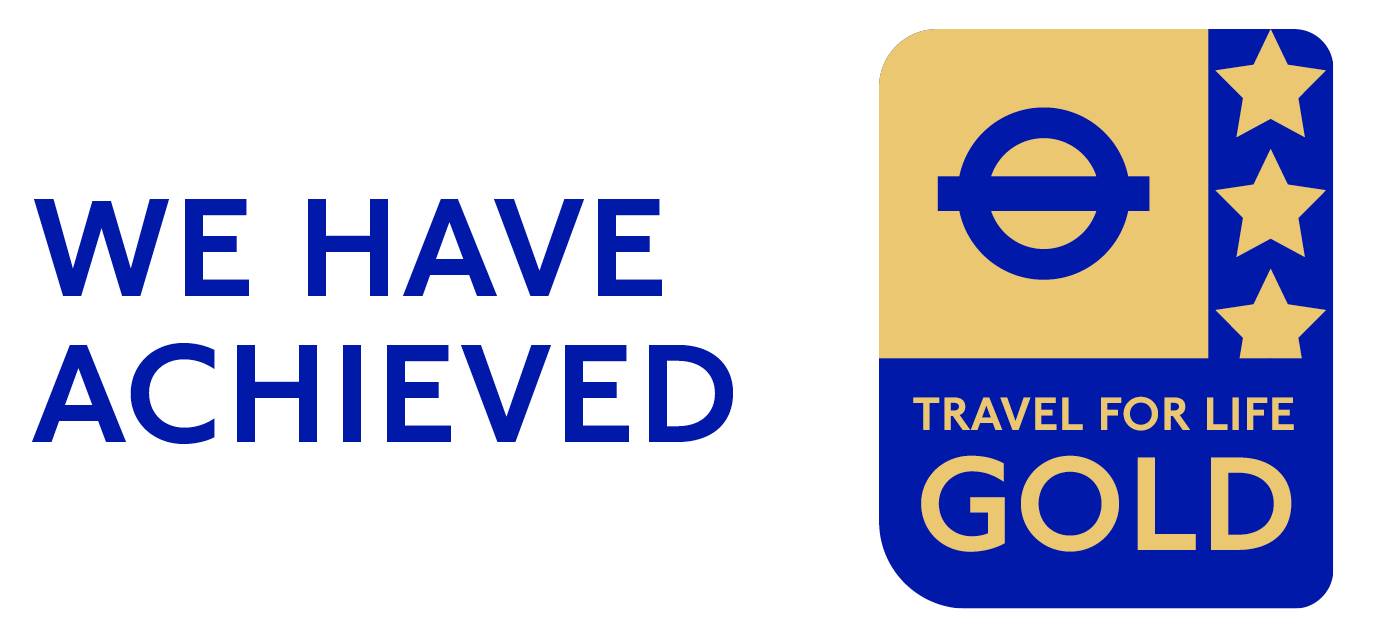 The YTA team is proud to celebrate their third year of being a Gold STAR school, only 10% of London Schools share this level.
The YTA team is working really hard and has lots of plans as in this academic year we have to re-apply to stay a Gold STAR school.
We are currently carrying out hands up surveys across the school to understand how students currently travel to school and then plan to deliver information assemblies to all year groups.
We are also hoping to carry out scientific experiments to demonstrate the pollution around our school.
We shall keep you informed!
Youth Travel Ambassador Team 2022-23
The YTA Club has been operating for over five years now, working with a group of students across all year groups.
The YTA scheme works with Transport for London and Hillingdon Council to identify the problems students and the wider community experience in their way to and from school.
Our aim is to communicate with our school community to inform them about sustainable ways to travel to school which help maintain a healthy lifestyle and reduce the air pollution around school.
We have worked with the Council to improve Springfield Road and the area around Guru Nanak Sikh Academy with a roundabout, two zebra crossings, cycle lanes and improved road surfacing, but we know that much more can be done to make Springfield Road an even more welcoming environment for parents and children to walk to school to.
We also worked with Hillingdon Council on a walking map which identifies the areas which are a 5 and 10-minute walk away from school. This can help parents drop off students, so they can walk the rest of their journey.
Please click on the link below to view the walking map:
We also worked with Sustrans to identify hazards and reasons which discourage students to walk down Springfield Road and through Minet Country Park. We have many exciting ideas of how to improve our school environment and the surrounding area even more.
Recently we successfully took part in a London-wide Virtual Air Quality competition and were awarded a prize! We had 6 weeks to carry out research into the main factors which affect air quality and design and present a solution to a panel of industry experts. Our idea is to improve the air and the environment of Springfield Road by having living fences installed which also incorporate benches and air filters.
It would be great if we can work with the businesses in Springfield Road to put this plan into action.
We are always keen to hear from students and parents and would like more cooperation and involvement of parents in order to start more walking to school groups.
If you are interested to help us, please email: