Geography

Our aspiration for every learner:
At Guru Nanak Sikh Academy Primary, we recognise the importance of a strong Geography Primary curriculum in forming our pupil's world knowledge – developing their sense of place, understanding of its natural features and how it will change in the future. Geography has never been more important or relevant than in our current society and we have developed a progressive, enquiry-based curriculum to reflect this.
We believe it is our role to give our pupils the opportunity to investigate global situations and different cultures through real-life experiences both inside and outside the classroom. Through such exploration, enquiry and discovery our pupils gain a greater geographical awareness of how the world works, an appreciation of different lifestyles, as well as a healthy curiosity and understanding about life beyond what they see day-to-day.
Providing pupils with the opportunity to explore the features of the world through high quality resources, maps and atlases our children learn like Geographers, deepening their skills and making insightful observations using key Geographical vocabulary.
We hope that through their engagement with our focus topics, our children will leave us with a passion and enthusiasm for celebrating what we have, a greater awareness of the riches and diversity of the planet and wish to make a difference to the world.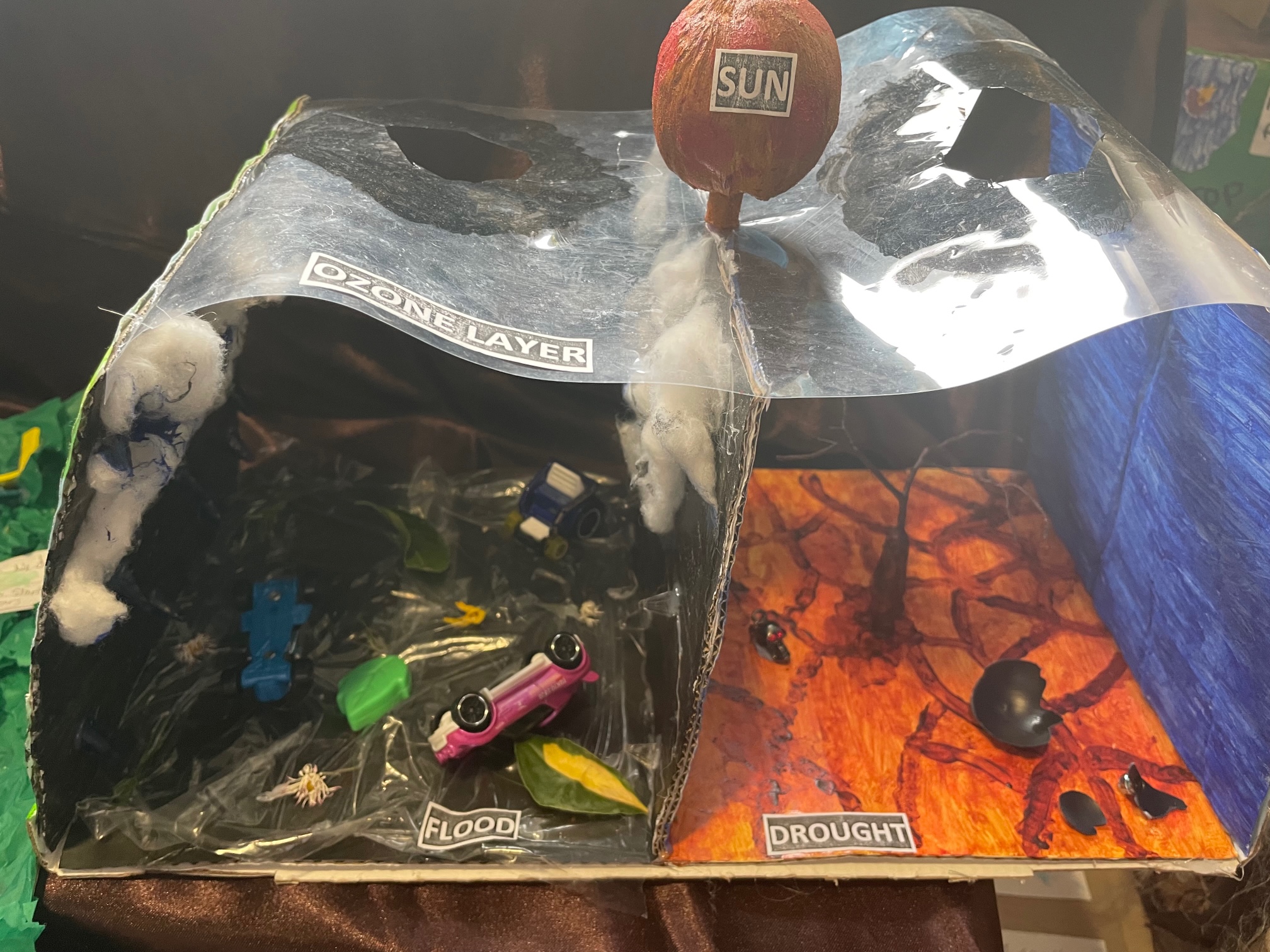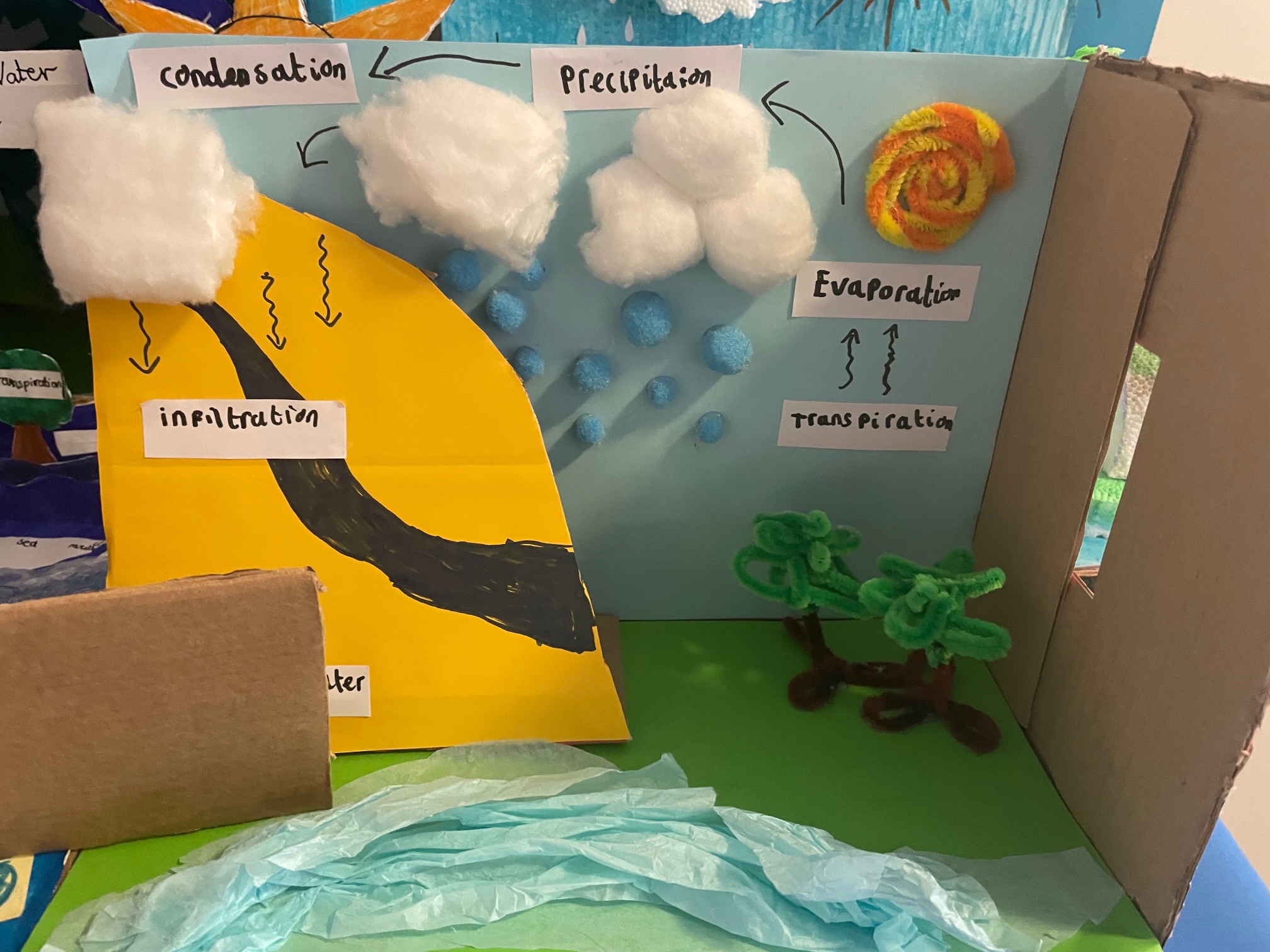 How we support our pupils to acquire this learning:
Curriculum:
Children study a bespoke curriculum throughout their Primary years with topics tailored to develop their understanding of the local area, alongside key national and international topics.
Children build on their picture of the world from Reception through to Year 6 as each year they focus on a different continent or key country. This allows them to learn about significant human and physical features, defining them with different examples in each year group.
Each year children are expected to compare features, countries and continents using current and prior learning.
The enquiry structure adds an element of purpose to the children's learning, providing them a reason for the learning and giving them the opportunity to apply their understanding from across the topic as well as prior knowledge.
Opportunities for Speaking and Listening activities are used to develop children's verbal abilities. Children are prompted through high-quality questioning to structure and explain their understanding using topic-specific vocabulary and knowledge.
Pupils have the opportunity for talk to share ideas and expertise with peers.
Pupils learn like Geographers through studying map skills, coordinates and compass skills in different depths in each year group, building on and reapplying their prior knowledge.
Children learn about what different maps show including industrial areas, residential areas and growth.
Children learn about different cultures and lifestyles through their Geography topics. This will widen their world awareness and give them new experiences of different cultures. Children will compare each to their own culture and traditions and will leave Year 6 with a stronger sense of the world and its people.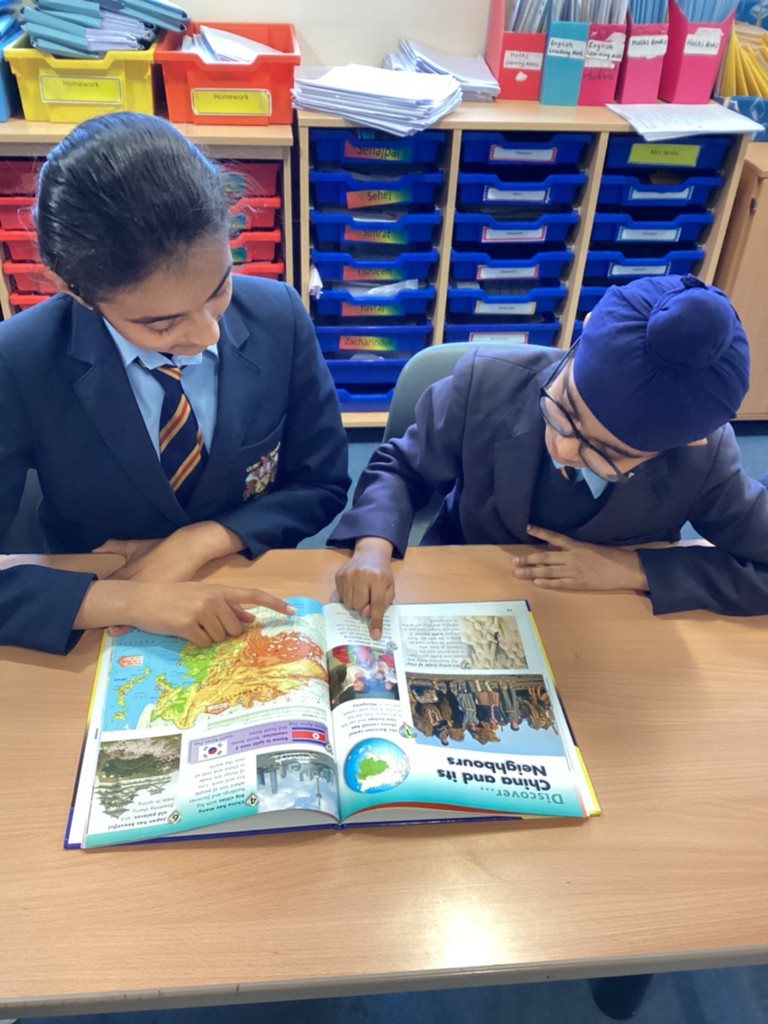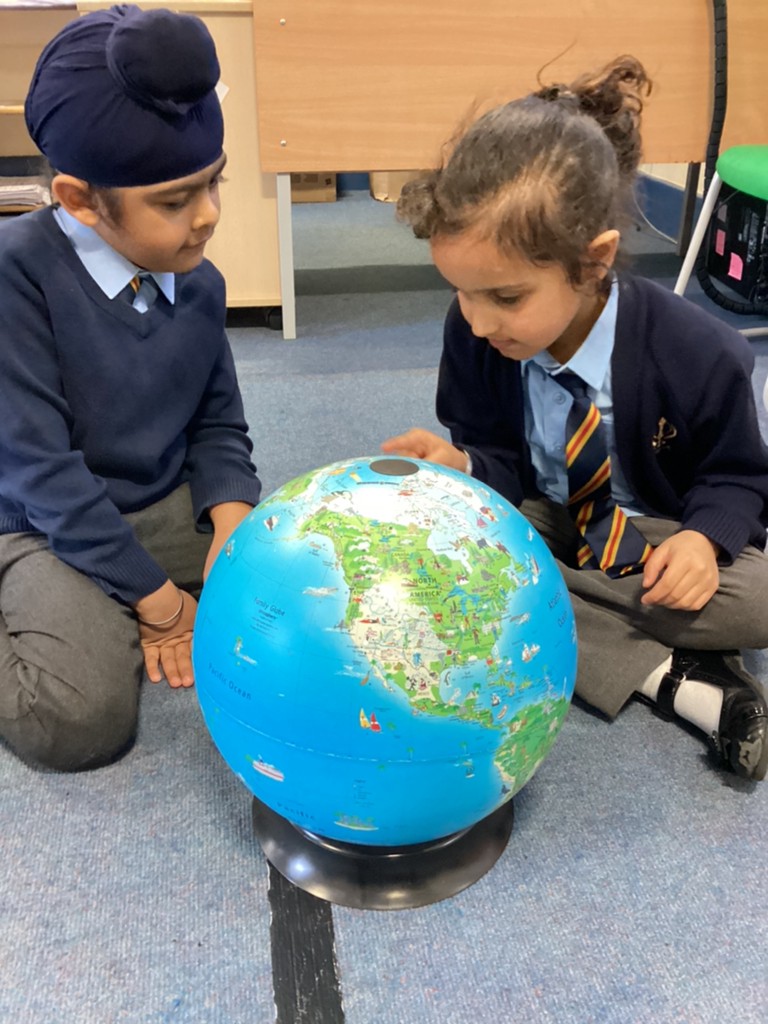 Vocabulary:
Themes, features and vocabulary are introduced and built from Early Years through to Secondary to provide a cohesive curriculum. Cross-curricular links are made through topics where possible to enable vocabulary to be used in multiple contexts, building children's understanding of the different meanings of the words.
Support for Staff:
High quality CPD, support meetings and guidance documents are provided for staff to support the introduction of the new curriculum and build subject knowledge.
Staff have access to high quality schemes and resources to draw upon when planning their topics.
Resources:
Children have access to tactile resources to study and investigate, supporting their learning in a practical manner, including atlases, globes, topic-related resources and aerial photographs.
Children will complete fieldwork in the local area each year. This will involve them having a focus of study for when they go out and use maps to accompany their work outside. Children will be taught how to read a route from a map and use a compass.
Pupils will receive half-termly, tailored knowledge maps. These will assist in pre-teaching some key elements of the topic and will also show parents what children are learning in their topics so that they can support at home.
How we measure our achievements:
Teachers assess through a variety of methods including knowledge harvests, questioning and final, enquiry tasks. End of topic assessment enables teachers to identify any gaps or children that require further support before incorporating chances to recap and close these gaps in future planning.
Vocabulary on the knowledge maps will support staff in assessing the children at the end of the topic through the colour-coded vocabulary with red words being the key words all children need to know, yellow as the ones most will know and green as the ones that show mastery and depth.