Careers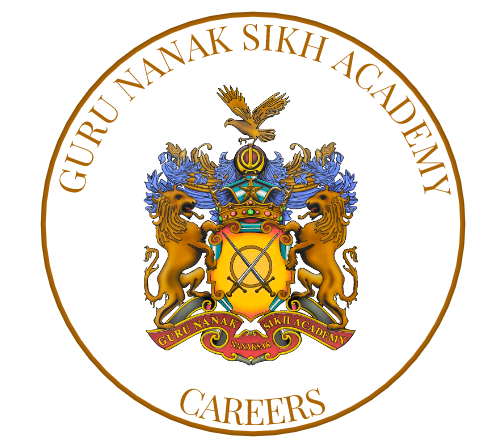 We are delighted to announce that we have been awarded the Quality in Careers Standard. This is in recognition of our excellent careers education, information, advice and guidance (CEIAG) provision incorporating Gatsby Benchmarks.
It is awarded by Investors in Careers, which is a Licensed Awarding Body for the national standard. The Quality in Careers Standard is about improving students' awareness of opportunities, raising their aspirations and working with them to ensure they achieve their full potential. The standard places high value on work related learning and employability skills and seeks to support the management of CEIAG delivery. It is the most widely used quality award of its kind nationally.
The external assessor complimented the quality of the Careers programme at Guru Nanak Sikh Academy, stating 'This is an excellent achievement and recognises the quality and breadth of your careers provision.'
This really is one of the highest accolades an organisation can receive for excellence in this area of work and it recognises the hard work of all our staff.
Welcome to Careers at Guru Nanak Sikh Academy
Guru Nanak Sikh Academy is committed to delivering a robust Careers Education, information, advice and guidance (CEIAG) programme to all students in Years 7-13. The careers programme enables our students to explore various career routes as soon as they start their journey at the Academy. The aim of the programme is to provide them with an understanding of the world of work and support them in making decisions about their future. All careers activities are developed in line with the Gatsby Benchmarks of Good Career Guidance.
Careers education is delivered both discretely within lessons and our pastoral programmes, with students being asked to reflect on careers experiences on a regular basis. Working with business mentors, local employers, and our HE partners, our young people have many opportunities to explore different pathways in order to be informed about options and onward destinations. The impact of our Careers Education has seen a strong and consistent number of young people secure their preferred onward pathways at the end of KS4 and KS5.
Aims of Careers Education, Information, Advice and Guidance (CEIAG) at Guru Nanak Sikh Academy:
to raise students' aspirations and to broaden their horizons
to inspire and to empower students to make informed realistic decisions at key transition points in learning and work
to provide good quality independent and impartial careers advice to students which inspires them and motivates them to fulfil their potential
to provide advice and guidance which is in the best interests of the student
to provide opportunities to work in partnership with employers, training providers, local colleges and others to provide opportunities to inspire students through real-life contact with the world of work
to develop enterprise and employability skills including skills for self-employment
to support inclusion, challenge stereotyping and promote equality of opportunity
Student Entitlement
All young people in Years 7-13 are entitled
To find out about Further and Higher Education qualifications, supported internships, apprenticeship opportunities, paid employment and volunteering as part of their careers programme
To hear from a range of local providers about the opportunities they offer through events, Jobs Fairs, College Links, EHCP reviews and transition planning meetings
To understand how to make applications for Further Education courses, supported internships, apprenticeships, paid employment and volunteering opportunities
To know about alternative provision in the community for those where further education or employment is not suitable
Careers Access Policy
This policy sets out the school's arrangements for managing the access of providers to students at the school for the purposes of giving them information about the provider's education or training offer.
GNSA Careers Strategy
Please see attached PDF which outlines the Careers Strategy at Guru Nanak Sikh Academy
GNSA Careers Leader: Punam Bhullar - Assistant Principal
Telephone: 020 8573 6085
Email address: punamdip.bhullar@gnsa.co.uk